Meet Our Team
RealT is a union of seasoned real estate and blockchain industry executives, along with marketing, ecommerce and technology experts. Together, we are executing our collective vision to create a new real estate ownership experience.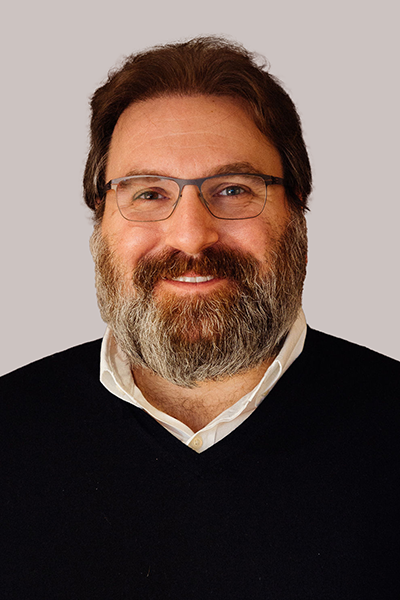 Remy Jacobson
Co-Founder and Co-CEO
Read Bio
Remy Jacobson personifies the currency he evangelizes—permissionless, innovative, and visionary. When he first discovered Bitcoin, it was the answer to his Libertarian schoolboy dreams.
Remy's appetite for disruption was evident early on. At age 16, he turned his back on the educational system that failed to engage his intellect and nascent entrepreneurial spirit and went to work for his father in the investment industry. There, he cultivated a deep understanding of the global financial ecosystems and institutions whose paradigm of wealth he was born to challenge.
He began to focus his energies on real estate, buying and developing commercial and residential properties in the US and Canada. In 2011, he founded J-Cube Development with the aim of ensuring high returns for stakeholders and revitalizing historically disinvested neighborhoods. Remy created community spaces while renovating rental units, foregoing ground floor rents to build environments for people to gather and connect, nurture their dreams, and transform their circumstances.
Remy was a blockchain early adopter. In 2011, he founded one of the first commercial Bitcoin mines—Liquid Bits—at a time when Bitcoin was the subject of derision and fear. He became a Bitcoin evangelist, on a grassroots mission to demystify crypto technologies and expand the scope of decentralized finance.
In 2013, Remy began building the non-profit Bitcoin Embassy in Montreal with his brother Jean-Marc. A first-of-its-kind brick-and-mortar establishment, the Bitcoin Embassy was a tangible landmark that helped a skeptical community embrace an intangible concept. The building enabled Bitcoin innovators to come together as a community and served as both a startup incubator and a global example promoting the use of a new peer-to-peer currency—one divested of government control and designed to give barrierless access to previously closed asset classes.
In 2019, Remy and Jean-Marc founded RealT, a groundbreaking platform for tokenized real estate operating at the intersection of their knowledge of real estate, blockchain, and a core belief in the right of all individuals to own property. By building a platform for tokenized real estate on the blockchain and embracing its inherent transparency, the Jacobson's have created a frictionless platform for a new and innovative real estate ownership experience. Remy remains dedicated to furthering the integration of Blockchain and DeFi into the traditional real estate ecosystem to embrace the full potential of an accessible, autonomous, and transparent liquid blockchain backed value-exchange.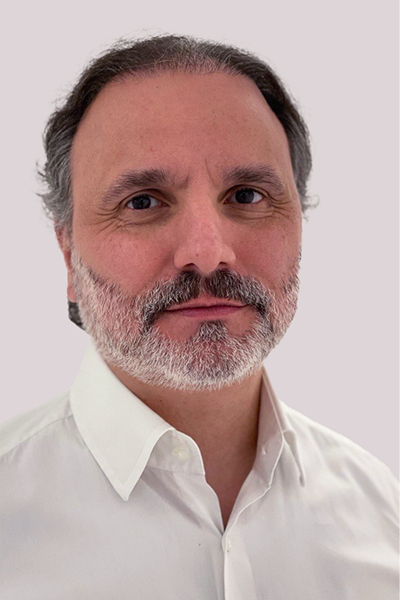 Jean-Marc Jacobson
Co-Founder and Co-CEO
Read Bio
Jean-Marc knows that to deconstruct and rebuild a system, you must first have intimate knowledge of its inner workings. After his successful careers in finance and real estate development, RealT serves as the culmination of his passion and knowledge, and stands at a new frontier of value creation via asset tokenization on the blockchain. Jean-Marc started his career in the finance sector where he gained an encompassing knowledge of the investment landscape. Through his focus on financial strategies and building trading algorithms, he brings unique perspective and expertise to support RealT's vision.
In 2000 Jean-Marc founded the Credit Mutuel of Montreal, a financial asset management company focused on technology and ecology, entrepreneurs and innovators. Jean-Marc also built an extensive portfolio of real estate developments in Miami, and income generating properties in Montreal and beyond – selling just ahead of the 2008 market crash and in preparation for a new entrepreneurial phase. When he read Satoshi's White Paper, his Libertarian streak ran wild, and he took to the streets to evangelize the transformative potential of Bitcoin. Liquid Bits was founded in 2011, as one of the first industrial Bitcoin miners. Jean-Marc learned crypto from its grassroots on up, bringing a lifelong passion for mathematics, an insatiable entrepreneurial spirit, and a fervent intellectual curiosity to his new endeavor. As an early adopter, he risked his professional reputation to support a decentralized system with the power to disrupt the two industries he knows best, and to dramatically transform society.
In 2013, Jean-Marc and his brother Remy opened the world's first Bitcoin Embassy in Montreal. Giving unlimited free usage to one of their properties to the Bitcoin Community, they created a major innovative hub for early adopters to come together. They offered free food, internet, education, meet-ups, office space, and an open forum for brilliant minds in the grip of crypto fever to come together and innovate. Later, Jean-Marc lent his expertise to help organizations gain balance and transparency during the ICO craze, eventually determining there was a better mechanism for tokenizing assets.
In 2018 Remy received a phone call saying that the US courts now recognized tokenization of LLC membership interests. Combining their vision and expertise in blockchain and real estate together, they co-founded RealT. In Feb 2019 they bought their first property under this entity as proof of concept. Their innovative platform allows global investors a frictionless, transparent platform for investing in the US real estate market through asset-backed tokenization. While other entities use crowdfunding to support their platforms, RealT offers crypto-asset tokenization and barrierless buy-ins to fractionalized assets. Creating decentralized liquidity pools at the speed of De-Fi, Jean-Marc is poised to continue an innovative and bright future integrating De-Fi into existing structures to transform the socio-economic paradigm of the Real Estate industry as whole, and bring the reality of creating passive income streams on the blockchain to the masses.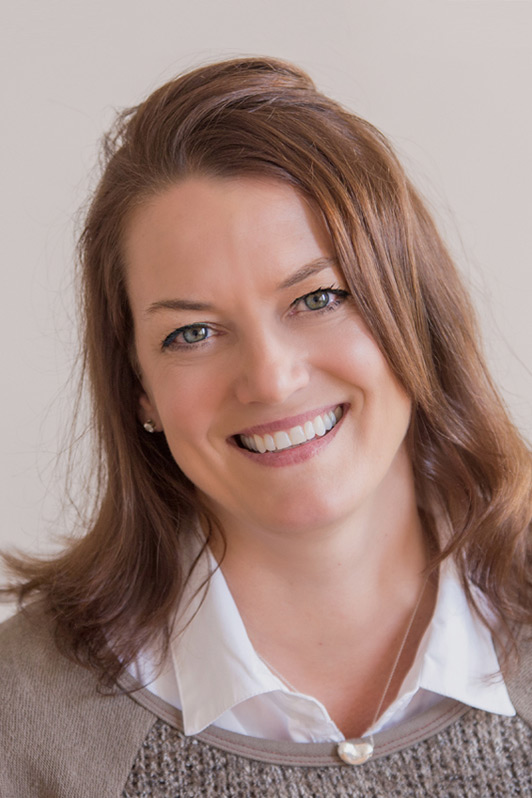 Sherri Pelski
Chief Financial Officer / Chief Compliance Officer
Read Bio
Sherri Pelski is a global financial leader who has led a high-profile career, honing her spectrum of skills while acting as CFO, COO, and Chief Compliance Officer at firms ranging from large global asset managers, RIA's, hedge funds, mutual funds and US broker-dealers. She has held senior leadership roles with many globally renowned firms including BlackRock, Natixis and Vinik Asset Management. Sherri thrives in global high-growth startup environments, where she creates formidable platforms for change by building high performance teams, strategizing scalable global operations, and steering financial and compliance integrity towards exponential organizational growth. Discovering her niche talent for providing strategic and tactical collaborative leadership to entrepreneurial startups, Sherri has been the driving force behind the creation of break-through organizations with co-founders from Highfields, Harvard Management Company, Convexity Capital & MFS. She has been pivotal in building 4 world-class global investment platforms which attracted pre-eminent investors, with growth from $0 to almost $1b AUM.
For a brief period, Sherri shifted her professional focus towards mission-driven work by helping non-profits improve their revenue, business development and operational strategies. Although the experience was rewarding, it served to confirm that her true passion lies within finance and entrepreneurial startups. Sherri became intrigued with block chain during a recent Wharton class, seeing it as a game-changing, disruptive innovation that holds the capability of completely transforming the real estate landscape and is passionate to help build and participate in a new economic system supported by the nascent De-Fi technologies. Sherri sees the myriad ways De-Fi addresses the inadequacies and inequalities of the traditional financial infrastructure and believes there is great opportunity for traditional and neo-banks to collaborate and implement new technologies to support their existing framework. She feels honored to bring her leadership, financial, operational and compliance expertise to serve as an invaluable asset to RealT's continued success.
Sherri holds an MBA from Boston University, and a BS in Finance from Bentley University. She has completed coursework towards a MST from Northeastern University, as well as participating in executive education programs at Wharton.
She currently serves on the NE Regional Committee for Comfort Zone Camp, a non-profit grief organization helping children and their families who have lost a parent or sibling.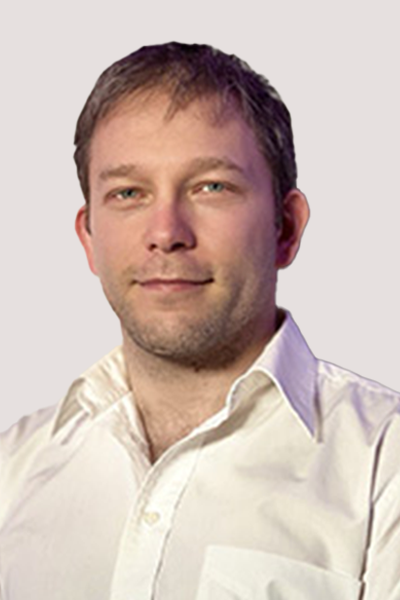 Michael Courvoisier
Chief Blockchain Officer
Read Bio
From a young age, Michael had the ambition and energy to create value and entrepreneurship, including starting his own small business at the age of 17. Passionate about computers and open source, he quickly learned various web languages and participated in many open-source projects such as Jeedom (home automation software).
He discovered and briefly explored Bitcoin in 2013, and then had the opportunity in 2018 to devote more time to it and to the blockchain. He quickly made important relationships in the French-speaking ecosystem as an influencer, business leader, trainer, developer, and investor. Michael continues to provide support as an investor, trainer, and consultant (UX, DeFi, process, etc.) on various projects, including "Jarvis" and "Mt Pelerin". He likes to test new protocols and educate as many people as he can to advance the general adoption of decentralized finance.
At the end of 2019 Michael discovered RealT, which at that time was still in beta and not well-known. As usual, he purchased a few tokens to test what RealT offered, but soon realized that he wanted to better understand the project, and fell in love with RealT's mission. He reached out to Rémy and Jean-Marc in order to get a deeper understanding, which he began to pass on to the various crypto communities in which he is active. This established him as a French-speaking trainer and contact point for RealT.
After exchanges with the founders and the growing French-speaking community, RealT proposed that Michael become their official link with the French-speaking community. His relationship with RealT continued to evolve, coming to include work as a consultant on the field of DeFi (Decentralized Finance), decentralized blockchain tools, internal processes, and many other ideas from the culture of his native country, Switzerland.
In 2020 he officially became RealT's COO in order to accelerate RealT's rapid progress, and to take up challenges such as the L2 migration, the Aave partnership, and RealT's ongoing integration with the DeFi ecosystem.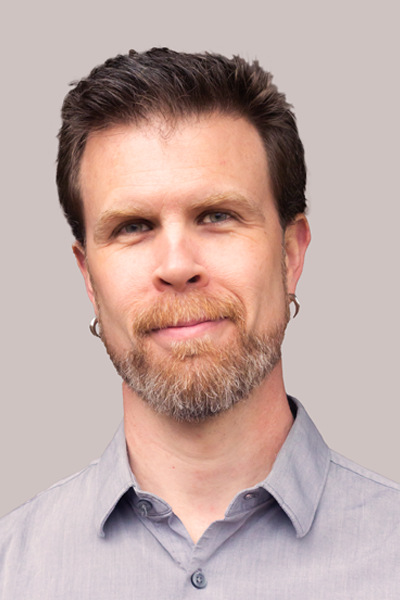 Ben Hoverter
Lead Web Engineer
Read Bio
Ben comes to web development from a rich background that spans multiple disciplines.  A polymath with a degree in international political economy and Japanese, his interest in computers dates back to MS-DOS in the early nineties.  He worked as a web developer during college, and throughout his first career teaching mathematics and sciences at the secondary and post-secondary level he continued to integrate his interest in technology with his work.  When he started his own online tutoring company in the mid-2000's, he was well-prepared to realize the educational potential promised by the web.
In 2017, after 18 years as an educator and professional communicator, Ben chose to switch to full-time work as a developer.  His transition was quick, fueled by his years of experience marrying technology and communication, and today his résumé includes solutions for companies large and small, including REI and the University of Washington.  Today, as Lead Web Developer for RealT, Ben's mission is to craft a user experience that is truly first-class.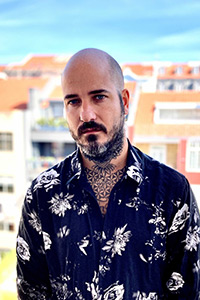 Yohann Libot
Influencer Manager
Read Bio
Yohann is a hard-working self-starter with a proven track record in creative direction, marketing, team management, and business development. Since 2010, he has managed social media, marketing, and communication strategies for bands and solo artists, as well as leading communication campaigns and online events for brands like Hard Rock Cafe. He joined RealT's team in 2020 as Chief Marketing Officer.
Yohann spends most of his free time investing in startups (+35 deals), real estate, NFTs, and DeFi, as well as volunteering for organizations including The Red Cross, Anonymous For The Voiceless, and Movember. His other interests include photography, writing, reading, volunteering, extreme sports, new experiences, and meeting fascinating people.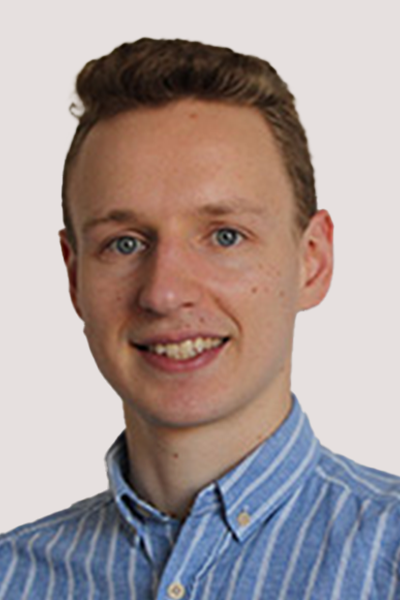 Raphaël Lapuyade
Director of Customer Satisfaction
Read Bio
After graduating with a master's degree in political science and communication, Raphaël started his career as a public relations specialist at EDF, the second-largest producer of electricity in the world.  His responsibilities grew to encompass work on all external communication including community management, events, and press relations.
From EDF, he moved into work with a Paris thinktank with influence in the research and public policy sector.  Raphael became deeply engaged in issues such as religion and decentralisation.  His work there was wide-ranging, including press relations, the organization and management of academic events, and collaboration on research on multiple social issues.  
Passionate about investment and new technologies, Raphaël is particularly excited about the potential positive impacts of blockchain and decentralized finance on society.  He discovered RealT in early 2020, and soon joined the team to manage critical customer support and community engagement.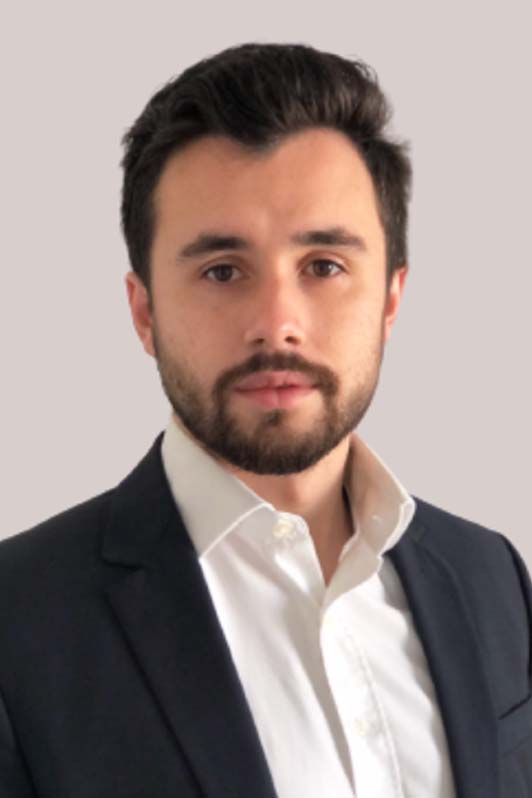 Robin Thivent
Head of Growth
Read Bio
During his master's degree in management and finance, Robin trained to become a financial agent for a Real Estate Investment Trusts (REITs) in France. He started his career as a financial auditor at Ernst Young, a Big Four firm. He acted as statutory auditors for major French groups such as Casino Guichard Perrachon and Mérieux, and also reviewed the corporate strategy, risk assessment and internal control of different business sectors such as startup, industry and renewable energy.
After this experience, Robin moved to specialize in decentralized finance and more specifically on tokenization, DAO and token economics. He uses his broad expertise to create a structure that delivers educational content, coaching and consulting to a wide variety of audiences.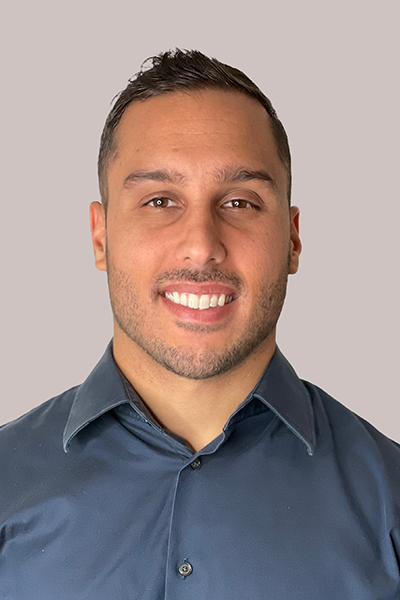 Torre Locascio
Web Developer
Read Bio
Torre Locascio is a former Financial Consultant turned Software Developer who enjoys converting innovative ideas into tangible, real-life solutions. He brings a diverse dev experience to RealT, having built software for the Bang Energy, the fastest growing energy drink company in the U.S,, as well as prominent South Florida online ad tech agency Playwire Media.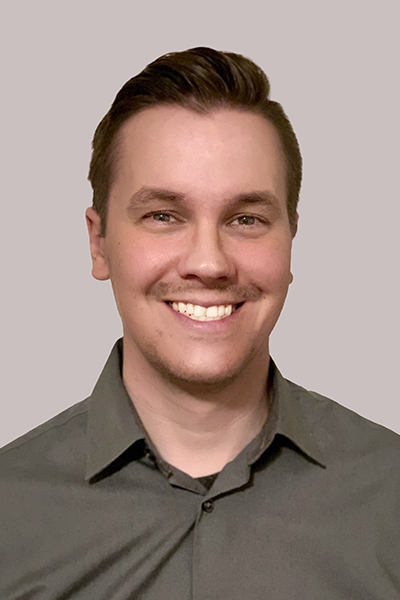 Read Bio
Nate has always had an interest in the development of new and innovative things. While attending Weber State University in Utah Nate studied Zoology in order to pursue an M.D., but ultimately graduated with a degree in his true passion, Computer Science.
An internship with an agency in Salt Lake City was the springboard into Nate's career in web development. Multiple years with award-winning digital marketing and development agencies, coupled with freelance web development and a variety of in-house development opportunities, makes Nate a well-rounded tool in RealT's belt.
Like many developers Nate is an avid video gamer, but he is also an outdoors enthusiast. He enjoys skiing in Utah's "best snow on earth", playing and watching soccer (the real football ????), and many more extreme outdoor activities.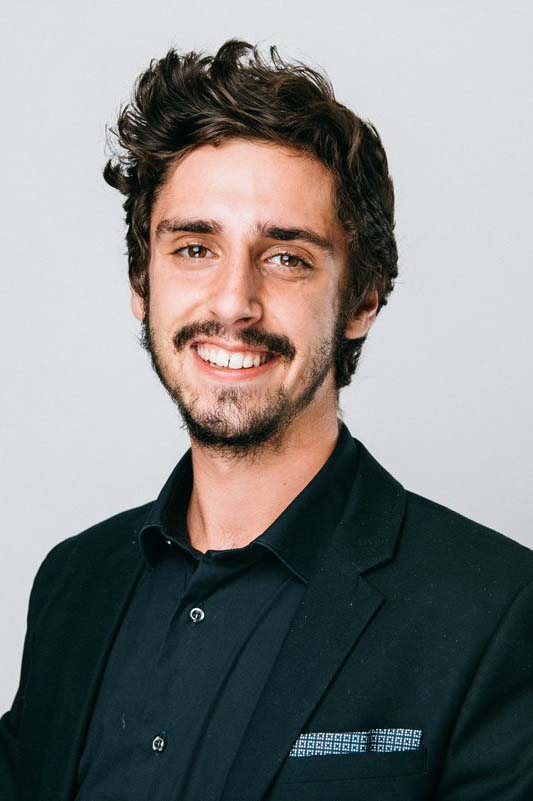 Bastien Silhol
Senior Backend Developer
Read bio
Bastien Silhol is a Software Engineer from France. Passionate about the EVM, he focuses on developing, auditing, optimizing, and testing our current and future smart contracts. Dedicated to the security and liability of our solutions, he stays up-to-date on coding trends and best practices. As part of his studies, he attended the California State University of Long Beach and completed a Master's degree in Computer Science. He then moved to Luxembourg where he worked for a blockchain company, which is when he developed an interest in blockchain technology and a desire to be a part of the ecosystem.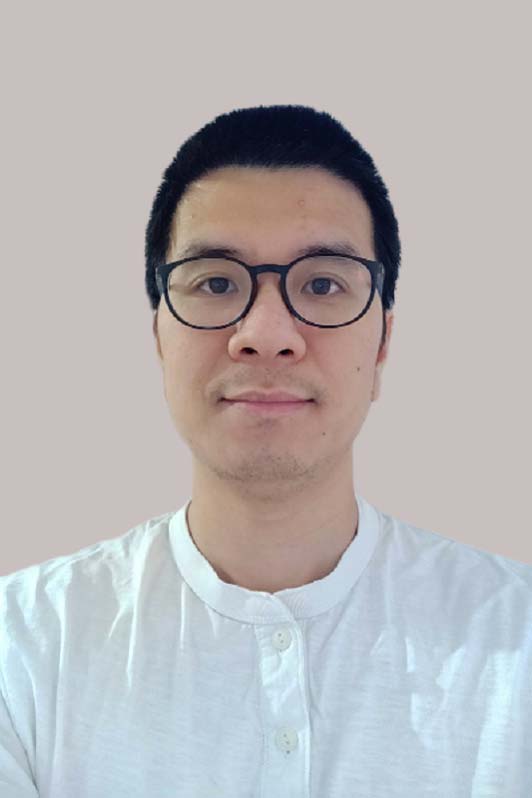 Quang Chuc Nguyen
Blockchain Developer
Read Bio
As a blockchain developer, Chuc is passionate about innovation and technologies. In particular, he is interested in creating and building decentralized applications and ecosystems, and he deeply enjoys coding, building, and participating in the Defi community.
Chuc believes strongly in the future of Web3 and decentralization, and brings his years of blockchain experience to RealT's mission of democratizing real estate investment.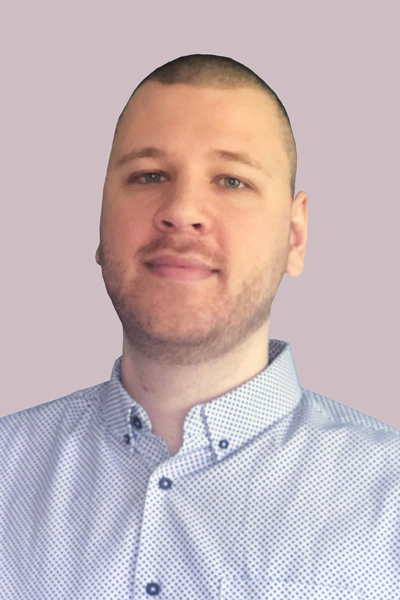 Hyacinthe Wanham-Henry
Customer Support Specialist
Read Bio
Hyacinthe is an expert in solving problems. With more than 5 years of experience in customer support for enterprises such as Stripe and DigiProcessing, as well as smaller start-ups, he possesses a skill set that allows him to field a wide range of queries relating to real estate and blockchain technology.
His life and work experiences span multiple countries, as well as fields including payment processing, banking, and the blockchain industry. Always passionate about new technology, Hyacinthe is ready to change the world of real estate with the team at RealT.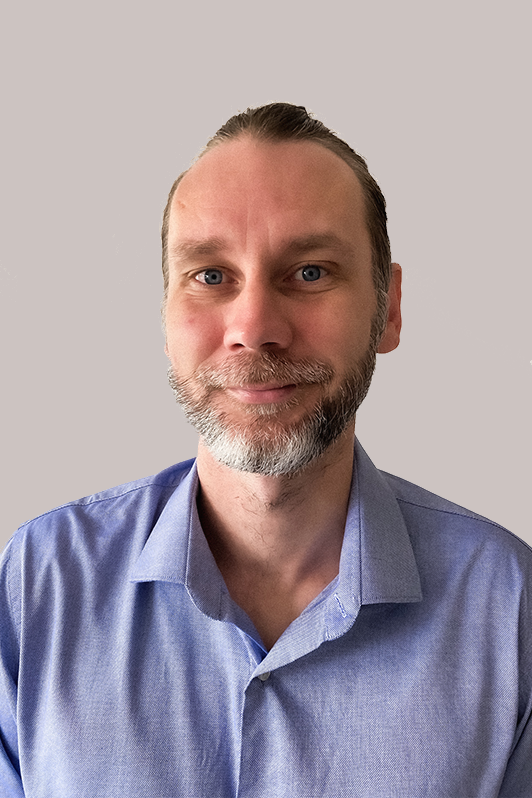 Philippe Petit
Customer Support Specialist
Read Bio
Philippe is a seasoned specialist in payment processing, finances, and regulation.
After discovering monetary economics during his Master´s Degree, he decided to quit the financial services industry to become a teacher in South America. Philippe brings high-quality customer service with a record of 7 years working for companies worldwide including energy producers and financial companies.
Philippe is a firm believer in Blockchain and joined RealT to be part of a company that will change the world through tokenized ownership.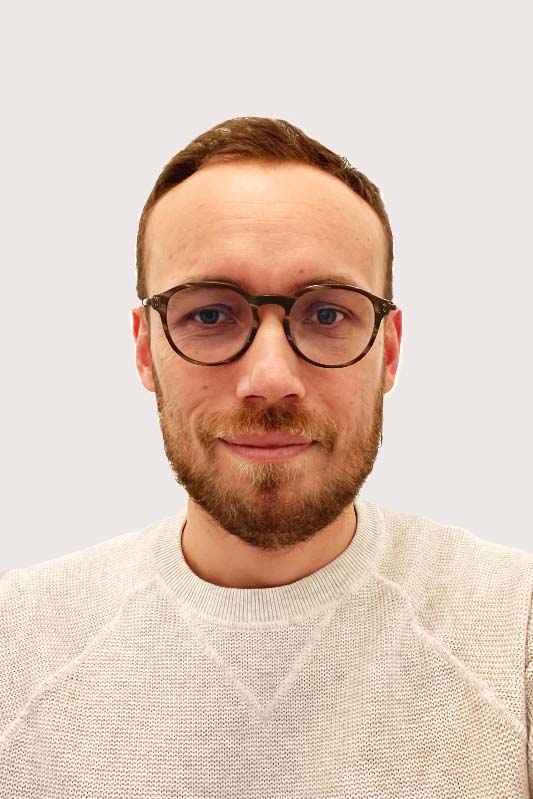 Alexandre Réa
Blockchain Project Specialist
Read Bio
After traveling the world and graduating with a Master of Science in International Management in the United Kingdom, Alexandre joined the sales force of DHL Express France, a business unit of the German logistics company, Deutsche Post DHL, providing international courier, parcel and express mail services.
After almost 7 years in the logistics industry, Alexandre decided to open a new career path, and he is currently completing a Blockchain Project Management certification at Alyra School, the first institution in France educating students and professionals to Blockchain jobs.
His curiosity for innovative investment led him to discover RealT in late 2020. One year later, Alexandre is joining the team to coordinate Blockchain and DeFi project integration to the RealT ecosystem. He is also helping the customer support team when needed.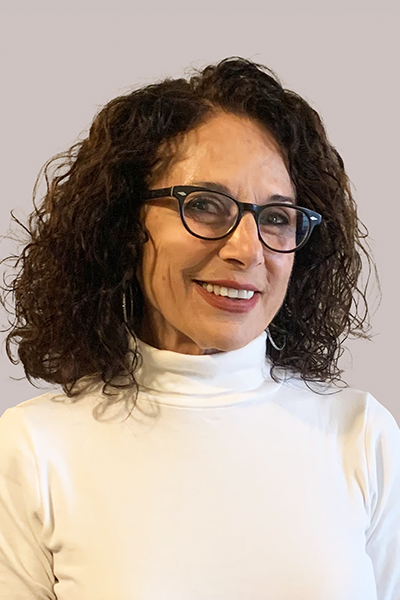 Valerie Pratt
Project Manager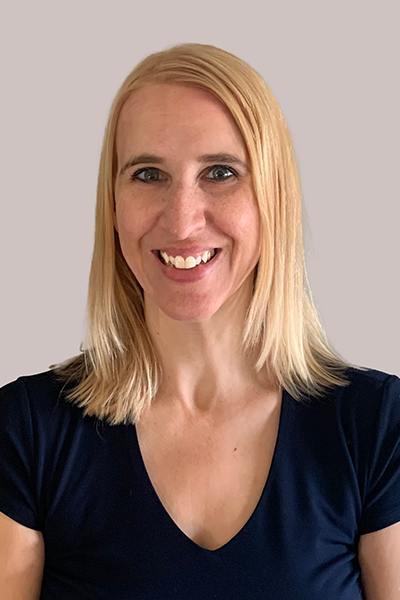 Carrie Braney
Manager of Accounting and Tax
Read Bio
Carrie Braney is a seasoned CPA who brings more than a dozen years of diverse accounting experience to RealT. Carrie started her financially focused career learning and navigating complex tax laws and procedures at a CPA firm in Boston where she gained extensive accounting experience auditing clients in various industries and providing tax services for corporations, partnerships, trusts
and high net worth individuals.
From there, Carrie focused on corporate tax where she was deeply involved in tax compliance, provision workpapers and tax related footnotes for SEC filings. She also took ownership of all fixed asset recovery related tax calculations, including maintaining tax depreciation software.
After taking nearly a decade off to raise two fun-loving children, Carrie has rejoined the corporate world. In her spare time, Carrie volunteers as Treasurer for an organization affiliated with her local library, inspired by her life-long love of reading.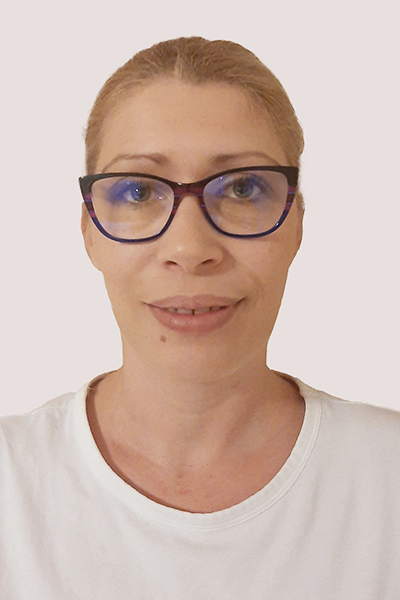 Marina Drmanovic
Accounting
Read Bio
Marina graduated from the Faculty of Economics at the Department of Statistics and Informatics of the University of Belgrade. She started her career in the banking industry, where she gained 15 years of experience in finance. For years, she has been involved in credit analysis, analysis of client financial statements, and credit risk assessments; it is in that work that she developed accounting expertise, which she now shares with the RealT team.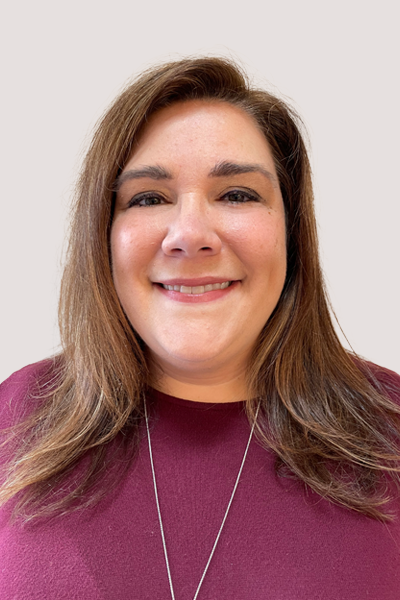 Heather Hendrick
Operations Lead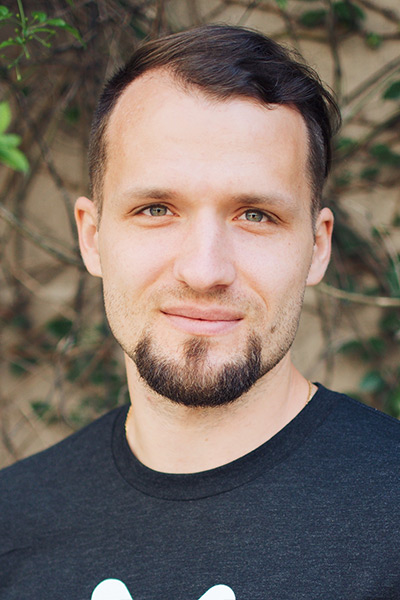 Read Bio
Co-Founder of 1inch Network and Software Engineer with 15+ years experience. A first-class IT specialist, ideas generator, speaker at blockchain events.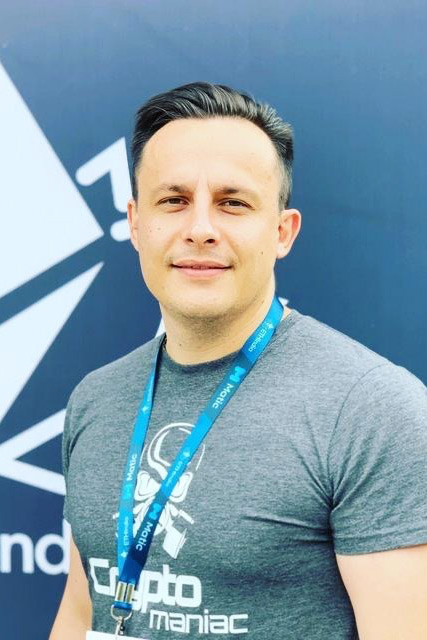 Read Bio
Sergej Kunz is the co-founder of the 1inch Network, a distributed network of decentralized protocols that enable the fastest, most lucrative and protected operations in major blockchain ecosystems.
From 2015 to 2019, Sergej worked for Mimacom consultancy, running projects for major customers, such as Bosch, Siemens and Porsche. After joining Porsche on a full-time basis, he gradually shifted towards cybersecurity.
Sergej's first introduction to the crypto space dates back to 2012. After mining Ethereum for years, he launched a YouTube show, CryptoManiacs, in which he did live security audits of smart contracts. Anton Bukov, the 1inch Network's eventual co-founder, soon joined him as a co-host.
At a May 2019 hackathon in New York City, over the course of 36 hours, Sergej and Anton developed a prototype crypto exchange aggregator that became the basis of the 1inch Network.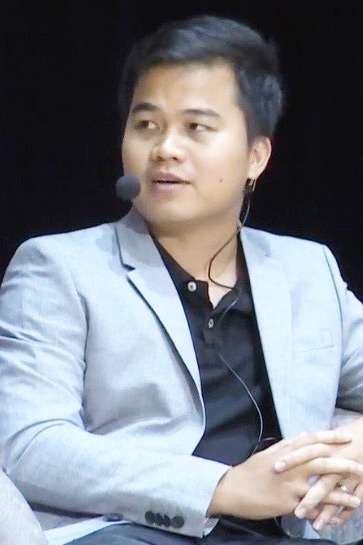 Read Bio
Loi Luu is CEO and Co-Founder of Kyber Network, an on-chain liquidity protocol that powers decentralized applications, including exchanges, funds, lending protocols, payments wallets. He earned his PhD in Computer Science from National University of Singapore, where he worked to improve the base technical layers, namely decentralisation, scalability and security for the public blockchain infrastructure. To date, his work benefits many blockchain companies and projects world wide and collectively these companies are worth more than tens of billions of US dollars.
Loi was also selected in the Forbes 30 under 30 list for Asia, and Top 10 Innovators under 35 for Asia Pacific by MIT Technology Reviews.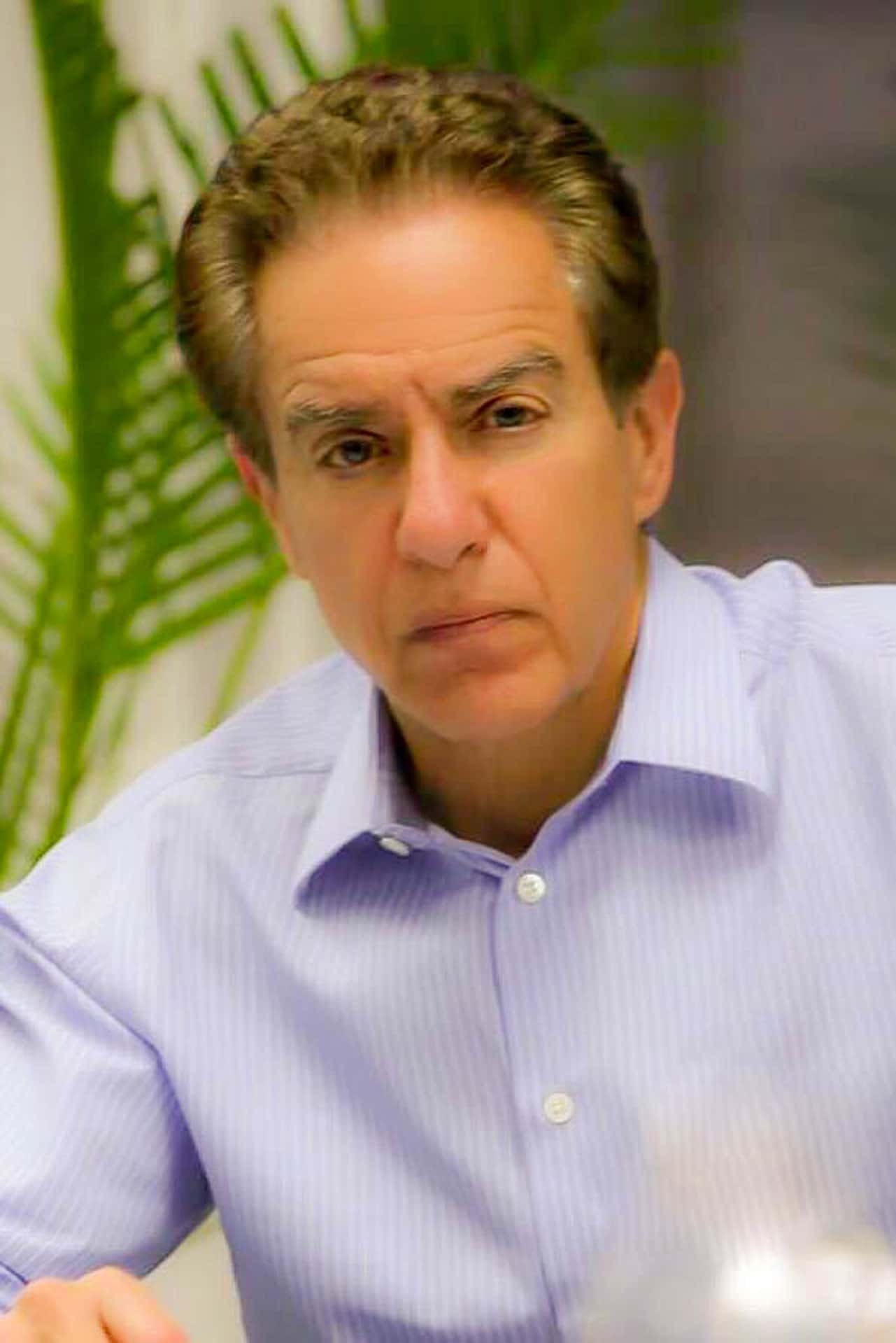 Read Bio
Gary began his professional career in 1973 as an attorney at the Proskauer law firm in New York City, after having graduated from the School of Law at Fordham University.
In 1977 he joined a client, Integrated Resources, Inc., a publicly-held financial services company, and spent 13 years in the marketing, structuring and acquiring of over 600 leveraged real estate, equipment leasing, cable TV and other operating company transactions. He also headed and built the largest financial planning broker dealer group in the United States at that time.
In 1990 he was the senior-most officer at Integrated to move with the acquisition by Eli Broad and SunAmerica Inc. of Integrated's trust company, annuity company, brokerage business and mutual fund company. During his career with SunAmerica he managed as Chairman, CEO and/or President these and other SunAmerica companies.
In 1999 following the acquisition of SunAmerica Inc. by American International Group, Inc., he stepped away from many of his day-to-day responsibilities and worked directly with AIG's Chairman, Hank Greenberg, traveling extensively in Europe and the Far East to recreate the SunAmerica core businesses in AIG strongholds located in those places.
He decided to step back even further and spent time in the capacity of Senior Consultant to SunAmerica and AIG. He ended his formal relationship with both companies at the end of 2001.
Thereafter, he formed a series of companies to lend to, invest in and manage operating real estate and storage businesses, which to this day have been involved in over 250 transactions.
The last decade he's focused on what has become a 40 acre real estate assemblage in the Wynwood area of Miami, a 10 acre assemblage encompassing more than 50 buildings in the Flagler Street area in downtown Miami and a 20 acre real estate assemblage in Jersey City, New Jersey, named Mana Contemporary, which today represents one of the largest 100% art related business/real estate assemblages in the world.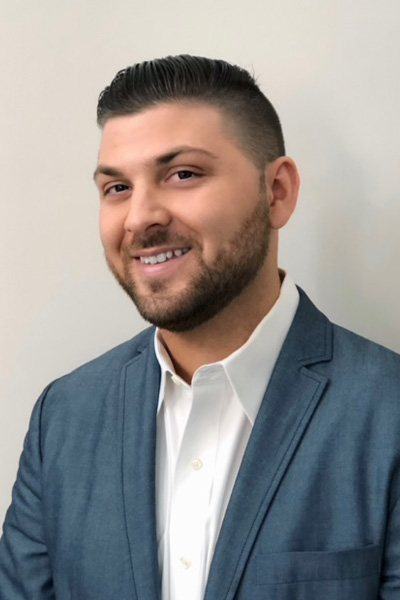 Read Bio
Andrew Adler is the Chief Investment Officer of Voyager Pacific Capital, a Miami-based real estate private equity fund. At Voyager Andrew is charged with originating, structuring, and closing Voyager's investment activities across all asset classes. In addition to his role at Voyager, Andrew is a Co-Founder and Managing Partner of Resonance Capital Income Fund where he is responsible for risk management and portfolio optimization by originating, underwriting, and monitoring a diverse portfolio of investments. Andrew is the founder and Principal of East Lake Capital, LLC, a boutique capital markets advisory firm focused on opaque and fragmented segments of the real estate market. Through this platform Andrew has structured +$150 million of transactions in real estate backed performing and non-performing loans, tax liens, tax deeds, Single Family Rentals (SFR), and Real Estate Owned (REO).
Prior to joining Voyager, Andrew gained his first exposure to private credit markets while working on the transactions team at a specialty finance private equity fund where Andrew worked directly on the origination of $150 million of tax lien receivables and asset-backed loans collateralized by $1.8 billion in assessed property value. In conjunction with this, Andrew worked directly on the acquisition, management, and disposition on a portfolio of +1,000 properties across 15 states throughout the Northeast, Southeast, and Midwest markets.
Andrew holds a Bachelor of Science and a M.B.A. from Quinnipiac University.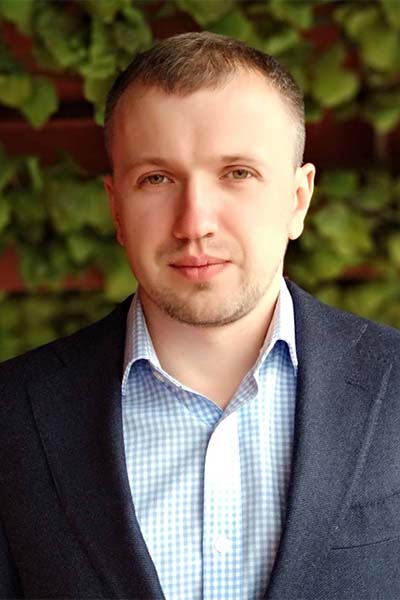 Read Bio
Andrey is a founder of Opium Protocol. He is a member of the CFA Institute, professional derivative trader and fund manager with 10 years of experience with 20+ billion EUR AUM portfolios. Andrey is an entrepreneur, private venture investor and advisor of several fintechstart ups. Ex- KPMG, Transamerica and Aegon Asset Management. He had a career in mathematics and two master degrees (Mathematics from Moscow State University, Corporate Finance from Amsterdam Business School). During his mathematical career Andrey was working on Queue Theory for large distributed systems and Theory of Probabilities in Moscow State University as early as 2004–2009. From the first day he supported the Ethereum community and started to develop distributed financial applications in early 2015.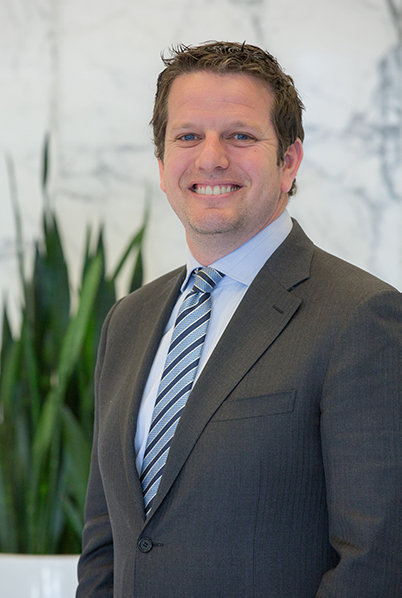 Adam Miller
External General Counsel
Read Bio
Adam Miller is a business attorney and the Managing Name Partner of the Irvine, CA based law firm Miller Miller Gerber, LLP. Mr. Miller's areas of practice include business litigation and transactional work. Mr. Miller's transactional practice focuses on advising business through the everyday issues that businesses face. He assists businesses with various issues, including setting up and managing the corporation, drafting contracts, resolving client and vendor disputes, large-scale acquisitions, and exit events including the sale of a business. Mr. Miller's litigation practice ranges from simple disputes with vendors, to bet-the-company litigations, to federal qui tam actions.
Mr. Miller's professional experience prior to Miller Miller Gerber included a clerkship with the Honorable Asher Grunis of the Israeli Supreme Court, and time at the New York bases firm Paul, Weiss, Rifkind, Wharton & Garrison LLP. While at Paul Weiss, Mr. Miller gained experience doing large scale public and private M&A work, cutting-edge high-tech trading litigation, large securities class actions, and simple partnership disputes.
Mr. Miller received his BA, Summa Cum Laude, from the University of California, Los Angeles, and earned his J.D. from New York University. Having been raised in Orange County, California, he currently resides in Huntington Beach. As an active member of the community, Mr. Miller serves in volunteer leadership of a number of social service organization, locally regionally and nationally. He founded a charity called the Uncork for Hope Foundation that works with the wine community to fund at risk youth programs, and he is also involved in Jewish Federation of North America where is the past Co-Chair of Young Leadership and he also serves as Campaign Chair for the Jewish Federation of Orange County.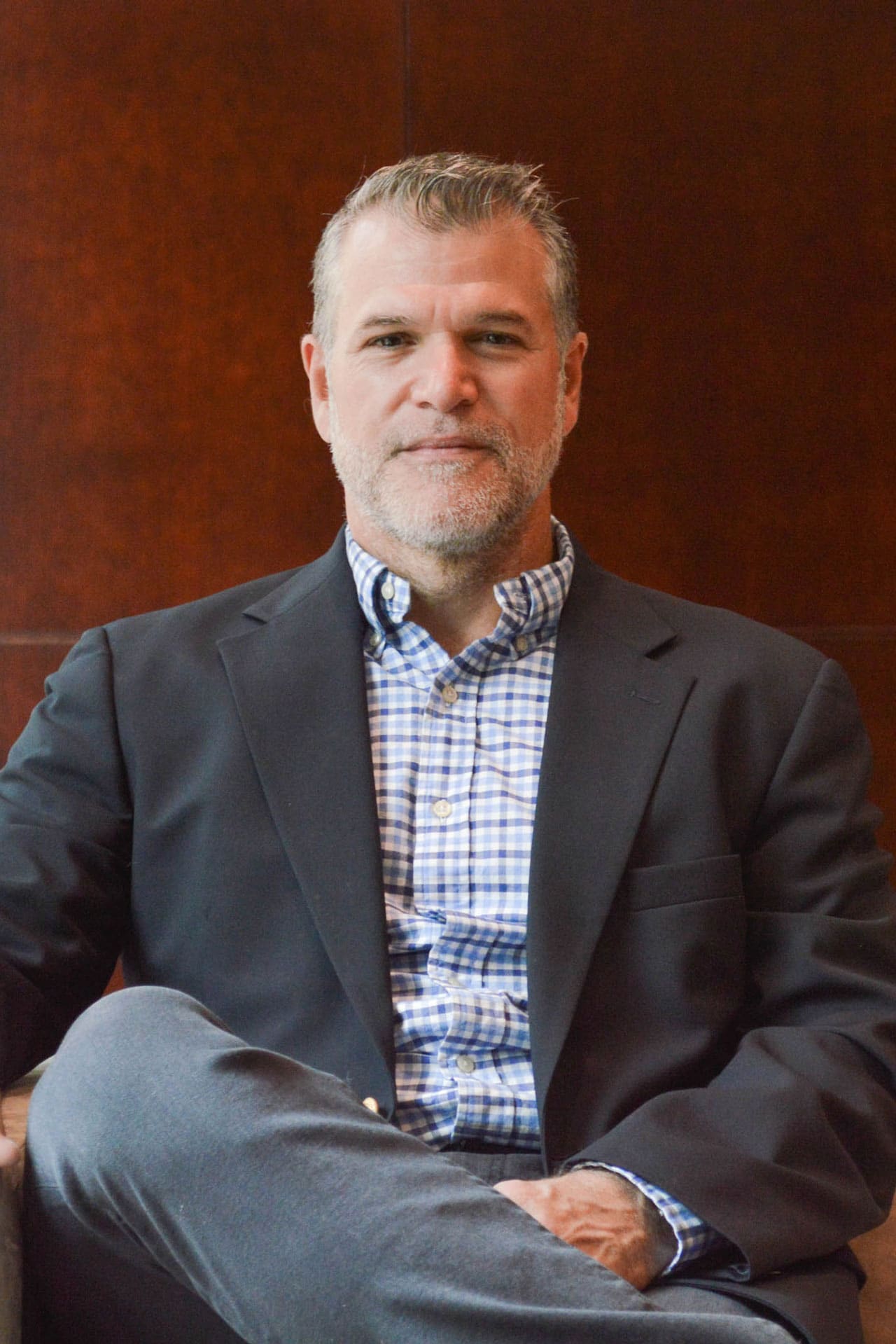 Joseph Hernandez
Real Estate Legal Counsel
Read Bio
Joe is Chair of our Real Estate Practice Group. Joe's transactional real estate and corporate experience spans over 30 years from his prior career as a real estate and corporate banker throughout his legal career. Joe represents a variety of clients, including real estate developers, financial institutions, private equity firms, high net worth individuals, and public entities in all phases of complex commercial real estate and business transactions. His experience includes acquisitions, development, financing, leasing, joint ventures, and advising clients in connection with raising capital for real estate projects in the United States, Latin America and the Caribbean. Joe is also an agent for several national title insurance companies and has handled the resolution of complex title insurance issues involving real property in the United States, Latin America and the Caribbean. Joe's representation of banks and other lending institutions includes lenders providing secured corporate loan transactions, including revolving credit facilities, asset-based lending, and other secured lending facilities.
In addition, Joe has extensive experience with representing condominium associations, community associations, developers and investors in condominium projects and groups of unit owners in a variety of condominium law and community association matters.  Joe has developed a special niche in representing condominium associations and cooperative corporations which are being pursued by developers for acquisition of all or substantially all of the units and frequently coordinates a multi-disciplinary approach to representing these clients in order to counsel and assist clients in navigating the myriad of legal issues faced by associations and unit owners in these situations. Joe and the condominium law attorneys at the Firm have also developed extensive experience representing condominium associations which are facing a significant casualty or construction defects issues.
Prior to joining the firm, Joe served as General Counsel for an asset management firm owned by a large private equity firm which managed several luxury high-rise condominium projects.  Prior to that, Joe was the head of the real estate practice group at the Miami office of Hogan Lovells and was also a shareholder in the real estate practice group at Greenberg Traurig in Miami.
In April of 2017, Joe was elected as a Fellow of the American College of Real Estate Lawyers (ACREL).
Joe is active in the community and was formerly the Chairman of the Board of Junior Achievement of Greater Miami and now serves as a board member.  In addition, Joe is an adjunct professor at the University of Miami School of Law and teaches courses in real estate finance in the Real Property Development L.L.M Program.