Rencontrez notre équipe
RealT, c'est le fruit de cadres chevronnés de l'immobilier et de la blockchain, ainsi que d'experts en marketing, en e-commerce et en nouvelles technologies. Ensemble, nous réalisons notre vision collective pour créer une nouvelle expérience de propriété immobilière.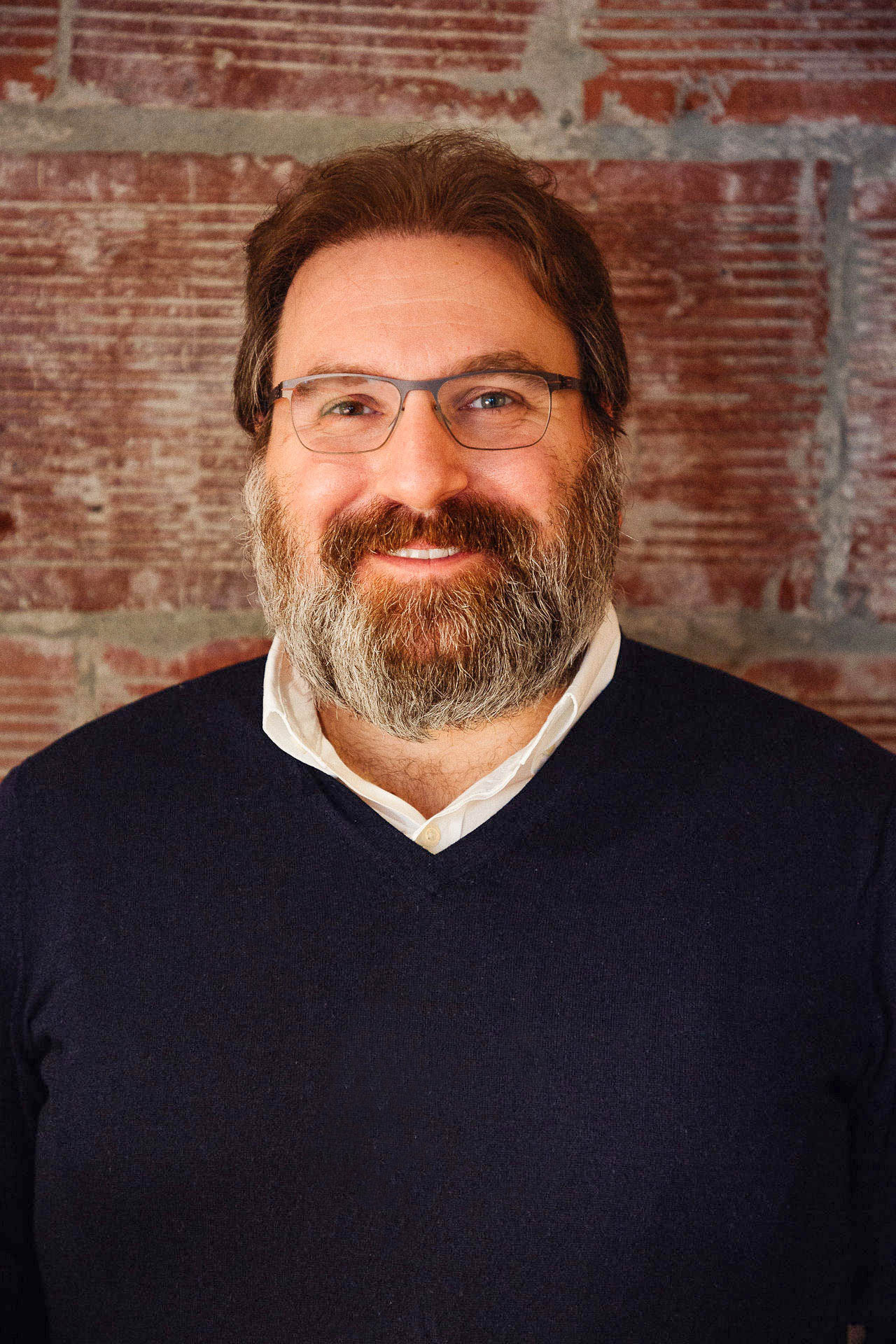 Remy Jacobson
Chairman of the Board / Principal
Lire sa bio
Remy est également le président du conseil d'administration, associé principal et cofondateur de Bunker Capital, une société de conseil et d'expertise-conseil en blockchain basée à Aventura en Floride et fondée en novembre 2016.  Remy apporte au rôle de gestion des membres une très grande expérience dans les domaines de la vente, des relations avec les investisseurs et de la structure des tokens de valeurs mobilières. De plus, Remy est très impliqué dans le marché de l'immobilier depuis 1999. Depuis 2012, Remy est président-directeur général de J Cube Development, une société d'investissement et de développement immobilier basée dans la région de Miami, où il a développé plusieurs portefeuilles d'investissements immobiliers qui ont connu une croissance positive.
En 2011, Remy s'est orienté vers le monde des cryptos et a rapidement noué une passion pour les cryptomonnaies et la technologie blockchain. Il a démarré sa carrière dans la blockchain en tant que mineur, avec sa première opération de minage appelée Liquid Bits.  Cette initiative s'est très vite transformée en une plus grande entreprise appelée CoinWare, devenue l'une des premières mines commerciales géantes en 2013.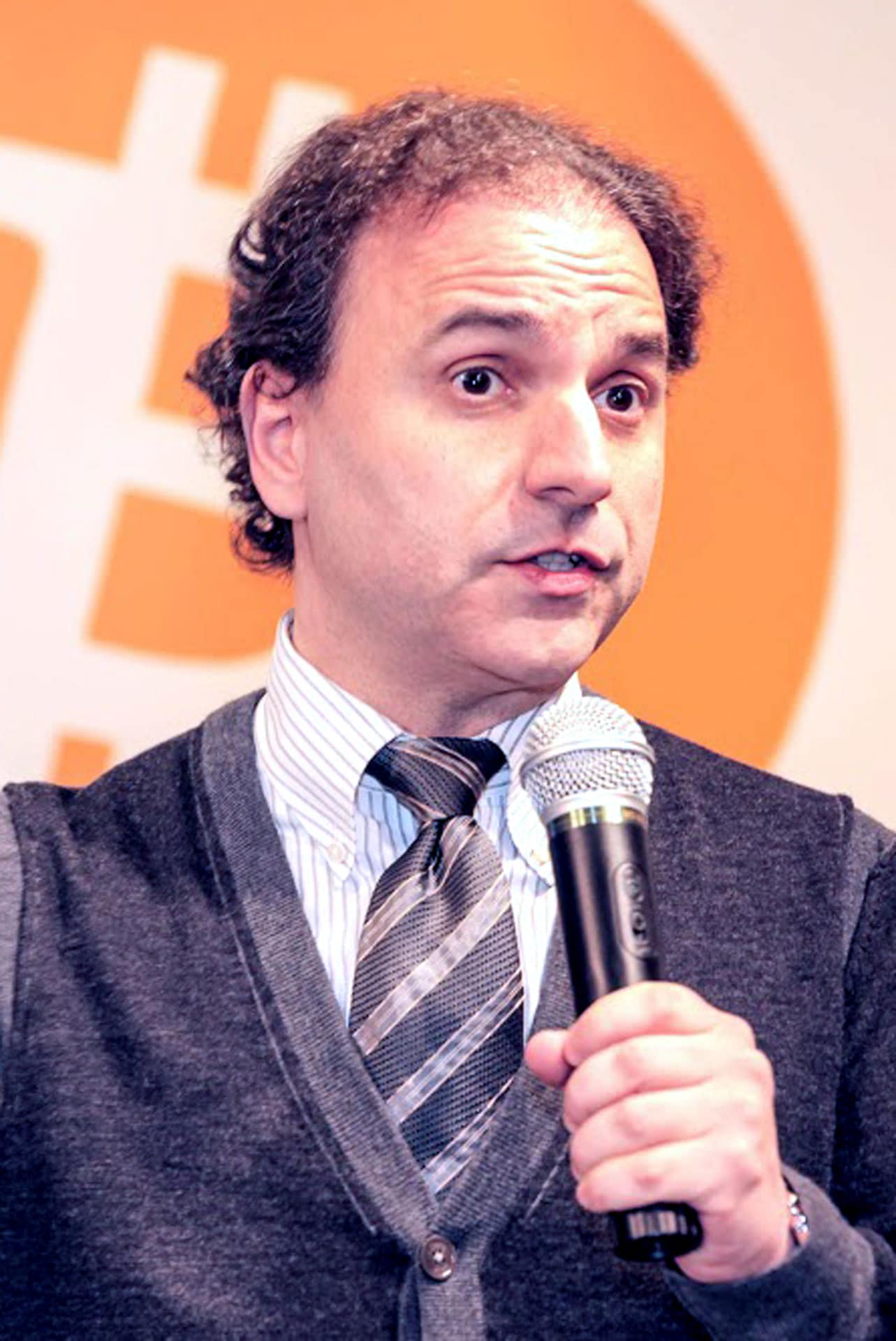 Jean-Marc Jacobson
Board Member / Principal
Lire sa bio
Jean-Marc a été à l'avant-garde de la révolution des cryptomonnaies et apporte plus de 25 ans d'expertise en finance, en technologies de l'information et en haute gestion. Au tout début de sa carrière, Jean-Marc s'est spécialisé dans la stratégie financière et les algorithmes de trading.  Plus tard, fort de cette expérience, il s'est tourné vers l'immobilier et a développé un nouveau logiciel qui a aidé son entreprise à gérer des portefeuilles immobiliers entiers.
Après avoir quitté l'immobilier, Jean-Marc a lancé un autre projet appelé Liquid Gold. C'est là qu'il a découvert le Bitcoin pour la première fois, et il s'est immédiatement passionné pour les répercussions transformationnelles que les cryptomonnaies auraient sur le monde. Il est vite passé de Liquid Gold à Liquid Bits et a commencé à s'intéresser uniquement au Bitcoin.
En 2013, il a fondé Bitcoin Embassy, le premier centre d'entrepreneuriat au monde pour les développeurs, les professionnels et les start-ups de l'industrie du Bitcoin.  Sa vision pour Bitcoin Embassy était de favoriser la création d'une communauté de passionnés des cryptomonnaies, permettant à des personnes aux profils variés et venant de divers horizons d'interagir et d'instaurer des relations mutuellement bénéfiques qui contribuent à faire progresser cette technologie disruptive.
À travers ces expériences, Jean-Marc voit le potentiel de la technologie blockchain et les répercussions importantes qu'elle aura sur la société à une très grande échelle.  Il s'intéresse vivement à l'utilisation de la blockchain pour aider les gens et les organisations à trouver l'équilibre entre la protection de la vie privée et la transparence.
Gary Krat
Board Member / Principal
Lire sa bio
Gary a débuté sa carrière professionnelle en 1973 en tant qu'avocat au sein du cabinet d'avocats Proskauer à New York, après avoir obtenu son diplôme de la faculté de droit de l'Université Fordham.
En 1977, il s'est associé à un client, Integrated Resources, Inc., une entreprise de services financiers cotée en bourse, et a passé 13 ans dans le marketing à structurer et acquérir plus de 600 transactions dans l'immobilier, la location d'équipement, la télévision câblée et d'autres sociétés d'exploitation. Il a également dirigé et développé le plus important groupe de courtiers en planification financière aux États-Unis à l'époque.
En 1990, il était le cadre supérieur le plus haut placé d'Integrated dans le cadre de l'acquisition par Eli Broad et SunAmerica Inc. de la société de fiducie, de la société de rente viagère, de l'entreprise de courtage et de la société de fonds communs de placement d'Integrated. Au cours de sa carrière chez SunAmerica, il a été président du conseil d'administration, PDG et/ou président de ces entreprises et d'autres entités de SunAmerica.
En 1999, à la suite de l'acquisition de SunAmerica, Inc. par American International Group, Inc., il a démissionné de plusieurs de ses postes à responsabilité et a travaillé directement avec Hank Greenberg, président du conseil d'administration d'AIG. Il a alors beaucoup voyagé en Europe et en Extrême-Orient pour recréer les activités principales de SunAmerica dans les bastions d'AIG situés là-bas.
Il a plus tard décidé de prendre encore plus de recul et a passé du temps en tant que haut consultant pour le compte de SunAmerica et d'AIG. Il a mis fin à ses relations formelles avec les deux entreprises fin 2001.
Par la suite, il a formé une série d'entreprises pour prêter, investir et gérer des entreprises d'exploitation de biens immobiliers et d'entreposage qui, à ce jour, ont participé à plus de 250 transactions.
Au cours de la dernière décennie, il s'est attaché à créer ce qui est devenu un parc immobilier de 16 hectares dans la région de Wynwood à Miami, un parc de 4 hectares comprenant plus de 50 bâtiments dans le quartier de Flagler Street dans le centre-ville de Miami et un parc immobilier de 8 hectares à Jersey City, New Jersey, appelé Mana Contemporary, qui est actuellement l'un des plus grands centres commerciaux et immobiliers 100 % dédiés à l'art au monde.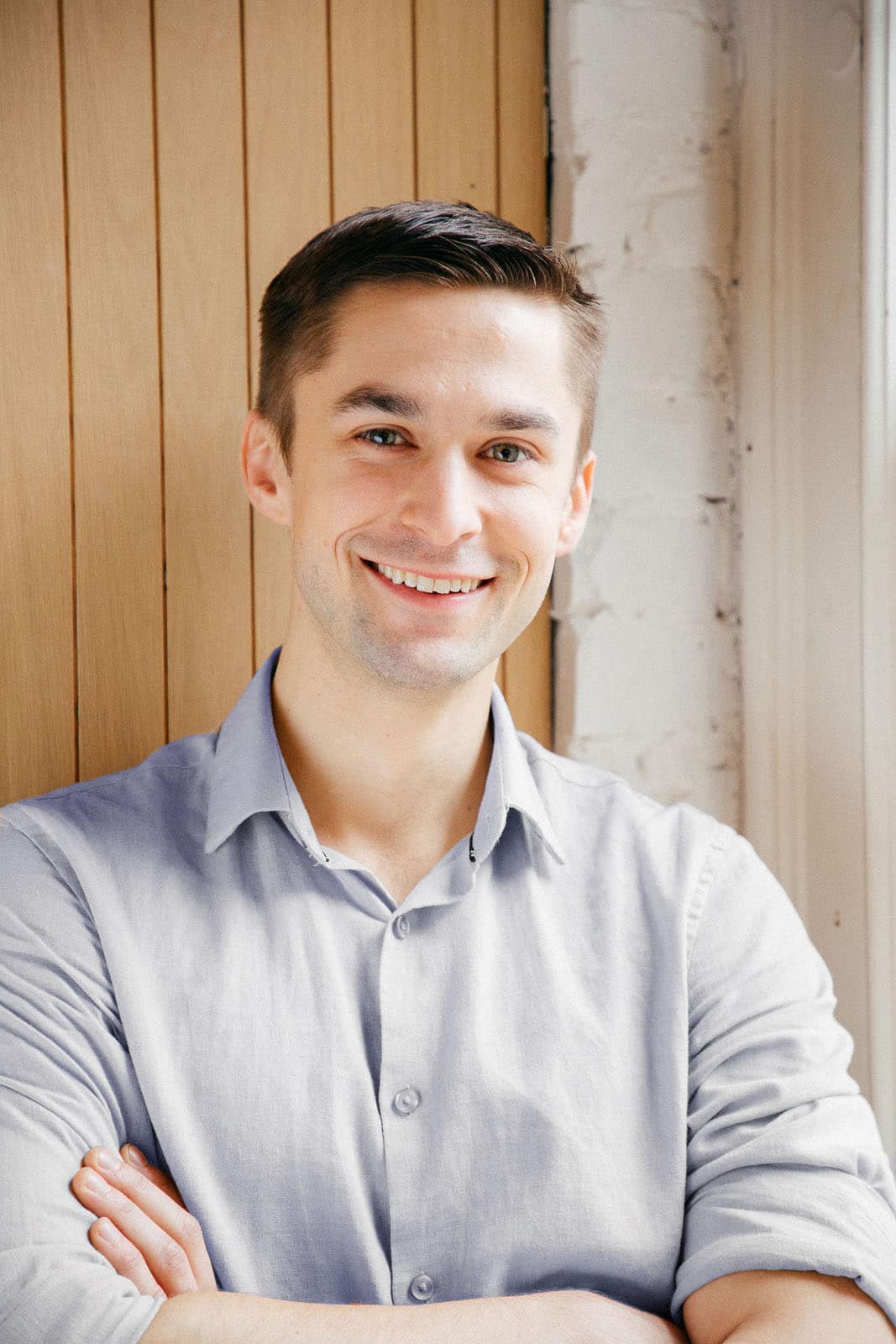 David Hoffman
Chief Operating Officer
Lire sa bio
David Hoffman a débuté sa carrière professionnelle dans les secteurs des cryptomonnaies et de la blockchain. David consulte et conseille les start-ups en blockchain depuis 2017, et veille à ce que ces nouvelles équipes conçoivent des produits en accord avec l'esprit de la communauté des cryptomonnaies. David a été consultant auprès de 12 start-ups dans les secteurs de l'assurance, des soins de santé, de la gestion de la chaîne d'approvisionnement et des jeux de hasard et d'argent, entre autres.
David a son propre podcast sur les cryptomonnaies appelé POV Crypto, où des invités de marque viennent discuter de leur point de vue et de leurs prédictions quant au secteur des cryptomonnaies et de la blockchain. Grâce à son esprit visant à générer des arguments impartiaux dans le débat, POV Crypto est encensé pour ses arguments nuancés entre les co-animateurs et les invités. De plus, David écrit fréquemment des articles sur l'écosystème Ethereum, MakerDAO et l'économie tokenisée, et est un ardent défenseur de l'adoption du secteur financier décentralisé.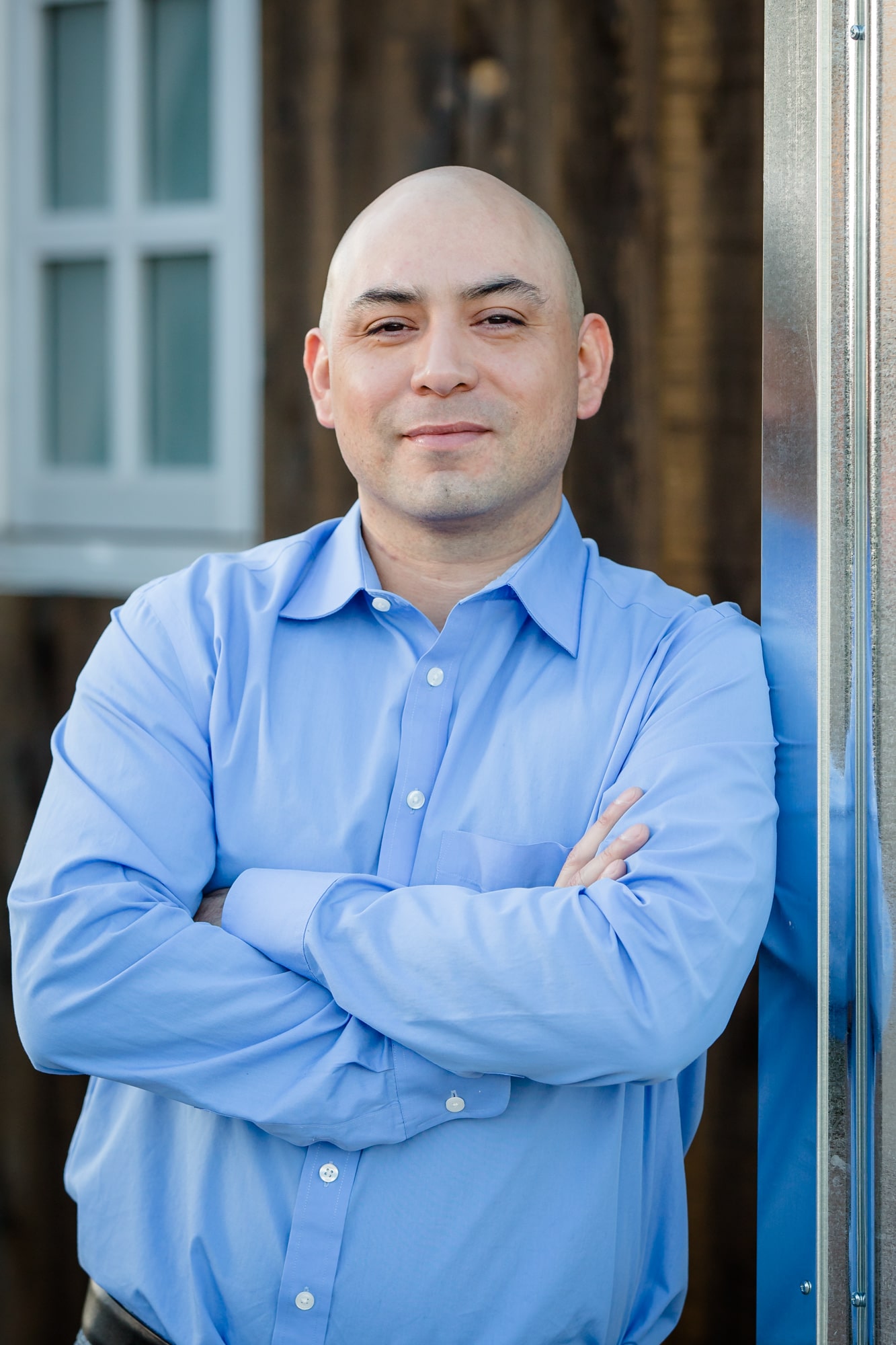 Astor Rivera
Directeur de la technologie
Lire sa bio
Starting his career in the Graphics Lab at ESRI, Astor has had the privilege to work on many high profile projects for Disney, Warner Bros, BBC, The Oscars, Coachella, Bloomberg TV, Food Network and many others. 
He has led and managed development teams, product documentation, dev ops, micro & lambda services, cryptographic schemes, security contract audits, streaming data, applied machine learning and cloud networking.
He brings his extensive experience developing for the cryptocurrency market to his work building cutting-edge technology for RealT.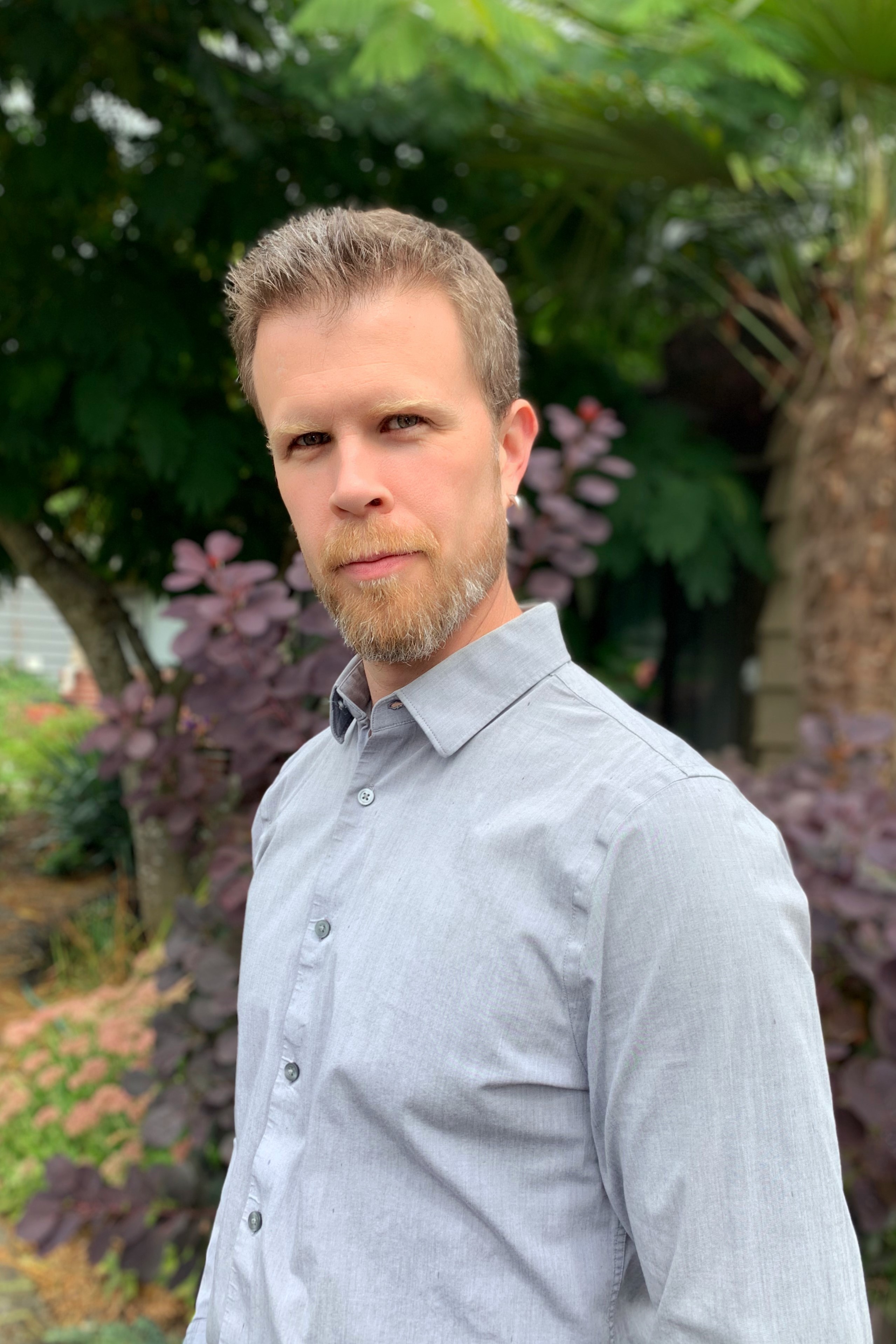 Ben Hoverter
Lead Web Developer
Lire sa bio
Ben is a technological omnivore who has built solutions for companies large and small, including REI and the University of Washington. His software development skills are supported by his insatiable curiosity and his ability to empathize with his users—an ability honed over a decade of teaching. As Lead Web Developer for RealT, Ben's mission is to craft a user experience that is truly first-class.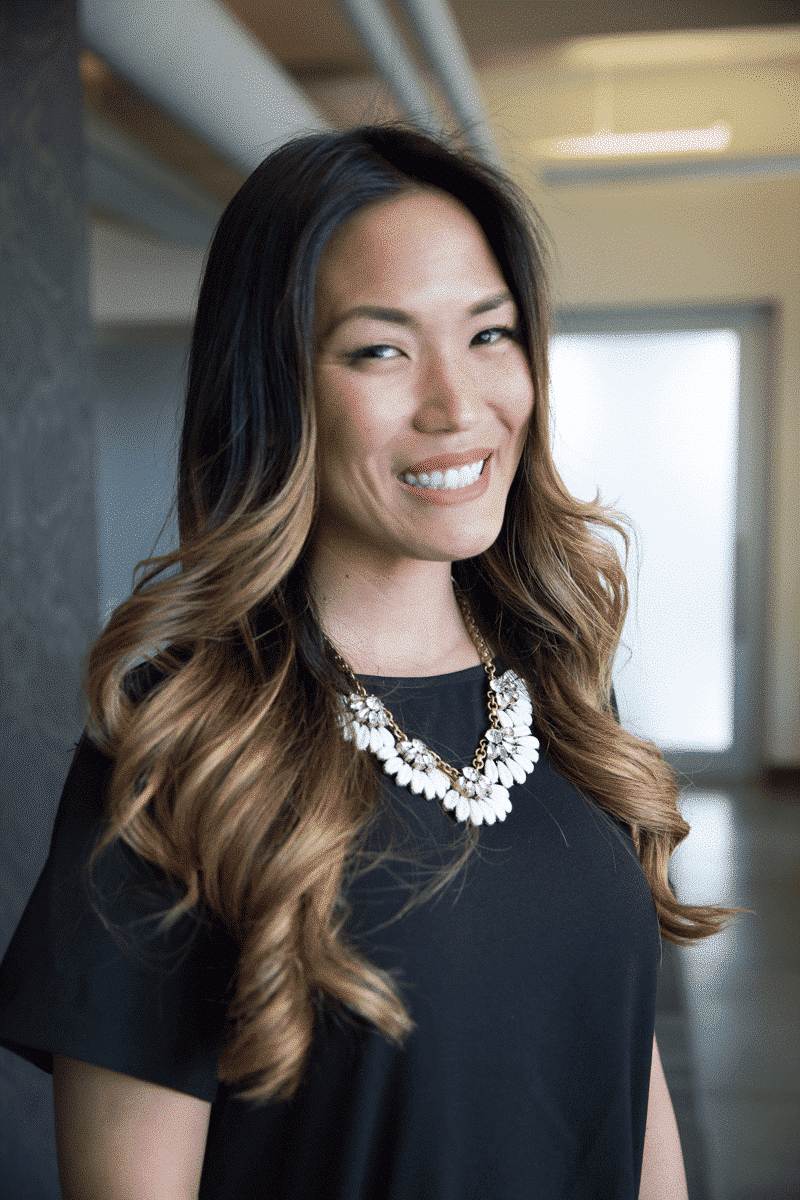 Tera Shimada
Chief Marketing Officer
Lire sa bio
Tera Shimada is the Chief Marketing Officer for RealT, overseeing global demand creation, including marketing strategy, product launch, consumer insights and sales generation. With over 13 years experience leading campaigns for brands, Tera is passionate about developing actionable tactics to execute marketing strategy and is tightly focused on thinking beyond content creation to focus on the customer's experience.
Prior to joining RealT, Tera spent her early marketing career with blue chip companies Amazon and Nordstrom before she made a pivot to marketing and consulting for emerging technology startups. She dove into the world of blockchain in early 2018, having advised ten startups since, but is most excited about what the future holds for RealT. Tera has an MBA from the University of Washington and received a Global Business Program Certificate for her studies at Ecole Superieure de Commerce in Paris.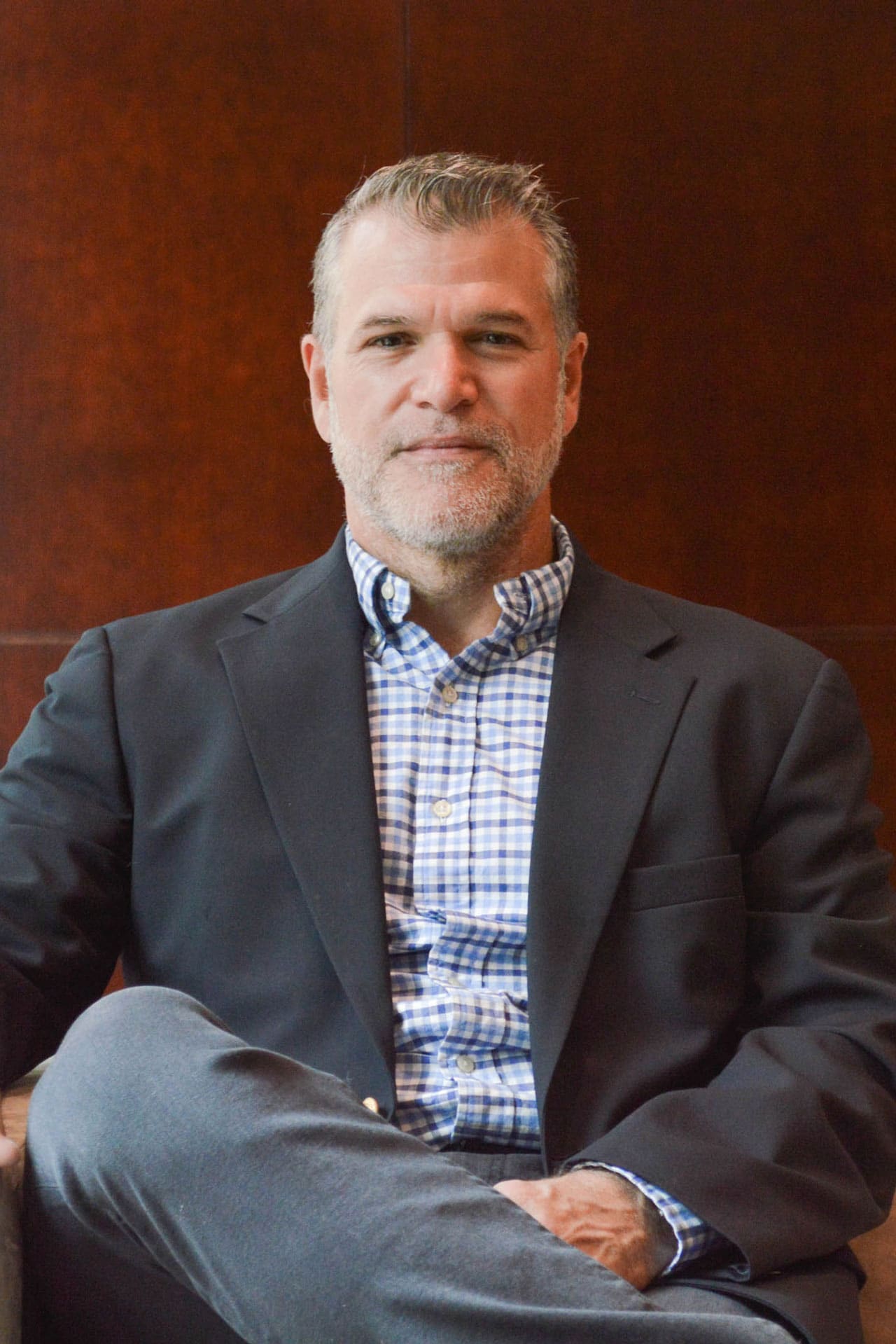 Joseph Hernandez
Conseiller juridique en droit immobilier
Lire sa bio
Joe est président de notre groupe de pratique en immobilier. Joe est fort de plus de 30 ans d'expérience en immobilier transactionnel et en droit des affaires, acquis au cours de sa carrière de banquier d'affaires et d'agent immobilier tout au long de sa carrière juridique. Joe représente divers clients, notamment des promoteurs immobiliers, des institutions financières, des sociétés de capital-investissement, de grandes fortunes et des entités publiques dans toutes les phases d'opérations immobilières, commerciales et d'affaires complexes. Les expériences à son actif : acquisitions, développement, financement, crédit-bail, coentreprises et consultant pour des clients dans le cadre de la levée de fonds pour des projets immobiliers aux États-Unis, en Amérique latine et dans les Caraïbes. Joe est également agent pour plusieurs compagnies nationales d'assurance titres et s'est occupé de la résolution de questions complexes d'assurance titres touchant les biens immobiliers aux États-Unis, en Amérique latine et dans les Caraïbes. Joe représente des banques et d'autres institutions de prêt, notamment des prêteurs qui fournissent des opérations de prêts garantis aux entreprises, parmi lesquelles des facilités de crédit renouvelables, des prêts garantis par des actifs et d'autres prêts garantis.
De plus, Joe possède une grande expérience de la représentation d'associations de copropriétaires, d'associations communautaires, de promoteurs et d'investisseurs dans des projets de condominiums et de groupes de propriétaires de logements pour traiter un large éventail de questions juridiques liées aux condominiums et aux associations communautaires.  Joe a développé une niche particulière dans la représentation d'associations de copropriétaires et de sociétés coopératives que des promoteurs cherchent à courtiser dans le but d'acquérir la totalité ou quasi-totalité des logements. Il coordonne souvent une approche multidisciplinaire pour représenter ces clients afin de les conseiller et de les aider à résoudre la myriade de problèmes juridiques auxquels sont confrontés les associations et les propriétaires de logements dans ces situations. Joe et nos avocats spécialisés en droit de la copropriété de condominium ont également acquis une grande expérience dans la représentation d'associations de copropriétaires qui sont confrontés à de graves sinistres ou défauts de construction.
Avant de nous rejoindre, Joe occupait le poste d'avocat général au sein d'une société de gestion d'actifs appartenant à une grande société de capital-investissement qui gérait plusieurs projets de tours de condominiums de luxe.  Auparavant, Joe était à la tête du groupe de pratique en immobilier du bureau de Miami de Hogan Lovells et était également actionnaire du groupe de pratique en immobilier de Greenberg Traurig à Miami.
En avril 2017, Joe a été élu confrère de l'American College of Real Estate Lawyers (ACREL).
Joe est actif au sein de la communauté et a été président du conseil d'administration de Junior Achievement of Greater Miami, dont il est maintenant membre.  De plus, Joe est professeur auxiliaire à la faculté de droit de l'Université de Miami et enseigne le financement immobilier dans le cadre du programme du master en droit du développement immobilier.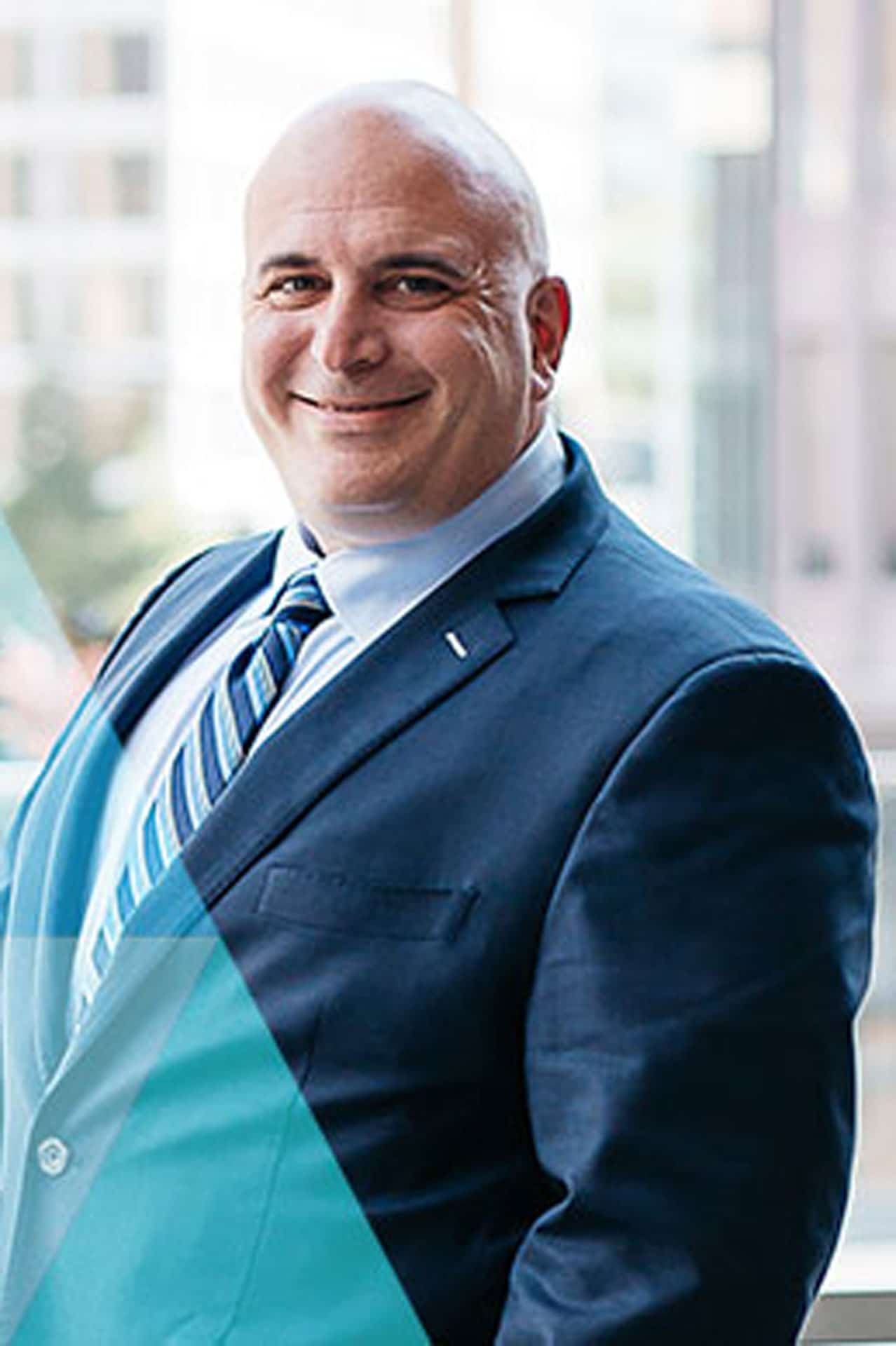 Lou Bevilacqua
Avocat expert en Valeurs Moibilières USA
Lire sa bio
Lou Bevilacqua est le membre fondateur de Bevilacqua PLLC. Il est également cofondateur, président et avocat général de Digital Offering et est un représentant agréé de Cambria Capital, tous deux des courtiers/revendeurs enregistrés à la SEC et membres de la FINRA. M. Bevilacqua est également haut conseiller de Visionary Private Equity Group et membre du conseil d'administration de Mid Atlantic Angels. Auparavant, M. Bevilacqua était associé au sein du Corporate and Securities Group à Pillsbury Winthrop Shaw Pittman LLP. M. Bevilacqua conseille des entreprises de toutes tailles, allant d'entrepreneurs n'ayant qu'une idée à des sociétés établies et cotées au NYSE et au NASDAQ. Il possède une grande expérience de la représentation d'émetteurs dans le cadre d'appels publics à l'épargne et de placements privés de valeurs mobilières (y compris les placements privés en vertu de la Règle 506(c) de la Securities Act, les placements de financement par emprunt en vertu de la Regulation CF et du titre III de la JOBS Act, et les offres de Regulation A+), la conformité à l'Exchange Act, l'investissement providentiel, les investissements de capital-risque, et d'autres domaines du financement par actions et par emprunt. M. Bevilacqua conseille également ses clients dans le cadre de fusions, d'acquisitions et d'autres regroupements d'entreprises, notamment des opérations de grande ampleur. M. Bevilacqua est fort de plusieurs années d'expérience auprès d'entreprises publiques à microcapitalisation dont les titres sont négociés sur les marchés hors cote, et il comprend les besoins particuliers de ces entreprises. Il représente également des entreprises ayant des activités internationales, notamment des sociétés établies en République populaire de Chine, à Taïwan, en Amérique latine, en Europe et en Australie.
M. Bevilacqua est diplômé avec mention de l'Université Fordham et a obtenu un doctorat en droit de la faculté de droit de l'Université Fordham où il était membre de l'Ordre du Coif. En tant qu'avocat de cabinet, M. Bevilacqua est classé sur les marchés des capitaux (entreprises multinationales) (experts basés à l'étranger) et sur les marchés des capitaux américains : dette et capitaux propres (experts étrangers). M. Bevilacqua détient des titres de série 7, de série 24 et de série 63 enregistrés auprès de la FINRA.
Peu importe où et pour qui vous économisez, nous vous aiderons à y arriver.