No products were found matching your selection.
About Margaritaville
VACATION REIMAGINED
Amenities
Appealing to families, couples and singles, they can rent more of a home-style vacation while still enjoying the hotel experience. The Bahamian-style resort includes:
Onsite restaurants
Margaritaville Resort offers guests many levels of culinary delight.
Euphoria Fish House is an upscale dining destination.
Provisions offers on the go, grab tasty sandwiches, wraps and salads.
Salty Rim Bar & Grill is Margaritaville's poolside tropical-inspired grill.
Promenade at Sunset Walk is the perfect destination for a leisurely stroll and a variety of additional restaurants, including:

Capone's Coal Fired Pizza
Bento Asian Kitchen + Sushi
BurgerFi
Bahama Buck's
Cold Stone Creamery
El Jefe Tequilas Taco Cantina
Estefan Kitchen
Flower Cafe
Ford's Garage Burgers and Beer
Lizzie's Memphis Style BBQ
Paradise Spirits
Rock & Brews Restaurant
Studio Movie Grill
The Wharf at Sunset Walk
Yeoman's Cask & Lion British Pub
Shopping
Located within the resort boundaries, guests can shop and have access to additional indoor and outdoor dining options at the Promenade. Also located at the Promenade is Island H20 Water Park and GameTime's Mega Arcade.
Entertainment
Margaritaville is known for fun (according to Jimmy Buffet's lyrics), and there's no shortage of entertainment to enjoy. The Resort offers a range of entertainment options from live music, an eat-in movie theater, stand-up comedy, bars, lounges, an arcade, and more.
We encourage you to visit the Margaritaville Resort website to learn more about this property.
Tourism
Disney World is the number one tourist attraction in the world. Annually, it attracts 58 million visitors, comparable to the population of England. The city of Orlando, alone, attracts 75 million visitors a year with all its attractions and desirable climate; making it the most-visited destination in America. It is expected that in the coming year with people traveling more and the 50 year anniversary of Disney World; the Disney parks will experience an increase of annual visitors. UBS predicts that Disney theme parks will reach historical attendance levels by 2022 due to pent-up demand. Disney's 50th anniversary began Oct. 1, 2021 and will continue for 18 months.
Rent Distribution
The amount distributed each month will fluctuate based on monthly average because this is a vacation rental property. Margaritaville Resorts have several agents that work to rent out the property to achieve maximum occupancy for each potential day that is rentable.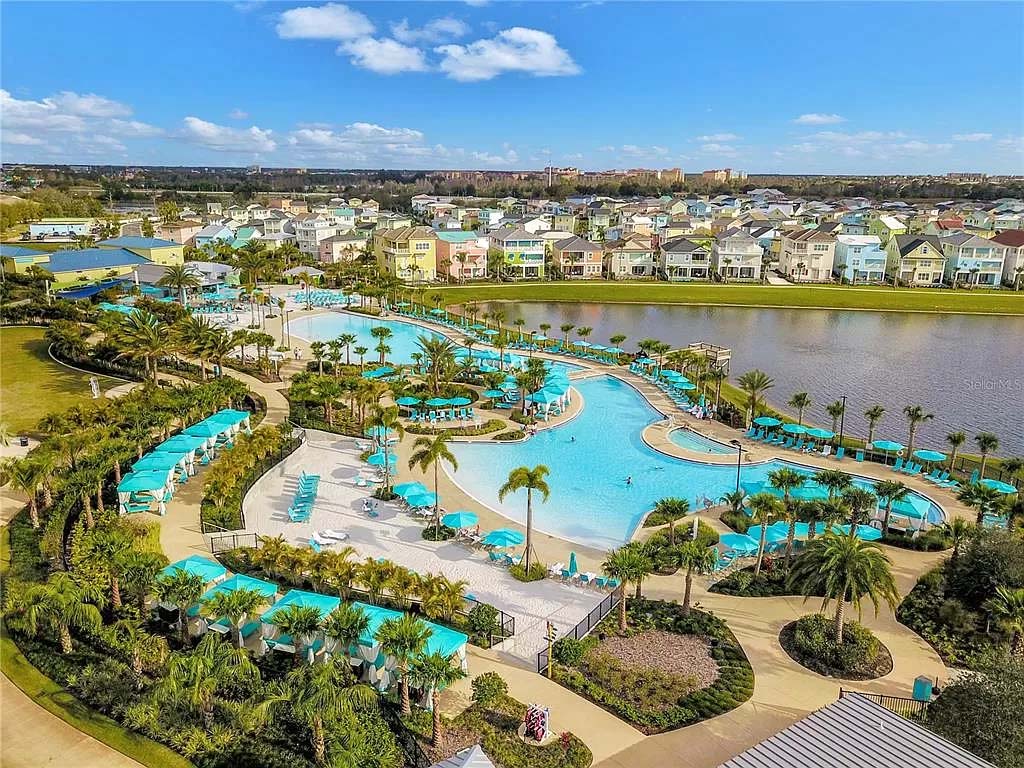 ---
The Interests, in the form of Series #1 RealTokens and future series of RealTokens, being offered are highly speculative in nature, involve a high degree of risk and should be purchased only by persons who can afford to lose their entire investment. There can be no assurance that the Company's business objectives will be achieved or that a secondary market would ever develop for the Interests, whether via the RealToken Website, via third party registered broker-dealers or otherwise. Investing in private placements requires high risk tolerance, low liquidity concerns, and long-term commitments. The Interests being sold are not FDIC insured, may lose value, and there is no bank or other guarantee.